JituYingchun
The auspicious rabbit welcomes spring,The new year is unsealed
On the occasion of the Spring Festival
Trex Ginny wishes you a happy New Year.!
I wish you all a new year.
Money"Rabbit"Like brocade, good year after year.
Da Zhanhong"Rabbit"Bu Bu Gao
Gini will continue to do so,Walk with you hand in hand
Jointly start a new journey in 2023!
Celebrate the New Year,Wechat red envelopes are indispensable
Ginny, add some to your red envelope."Material"
Send it to you.
Exclusive Red Envelope Cover for the Year of the Rabbit
Stamp the card below to get it.
Receive the cover of the red envelope on WeChat.
Quantity is limited while stocks last
What?I didn't get it?It doesn't matter!
Concern "Trex Gini" Wechat official account
Leave a message in the chat interface and send the password,Get the collection link
" The auspicious rabbit welcomes spring"
Dr. Ginny also secretly left one for you.(No slow hands)
How to use the red envelope cover
Select on the red envelope cover "Gini Aerial Work Platform"
Slide left and right to find the red envelope cover,Click "Use a cover page"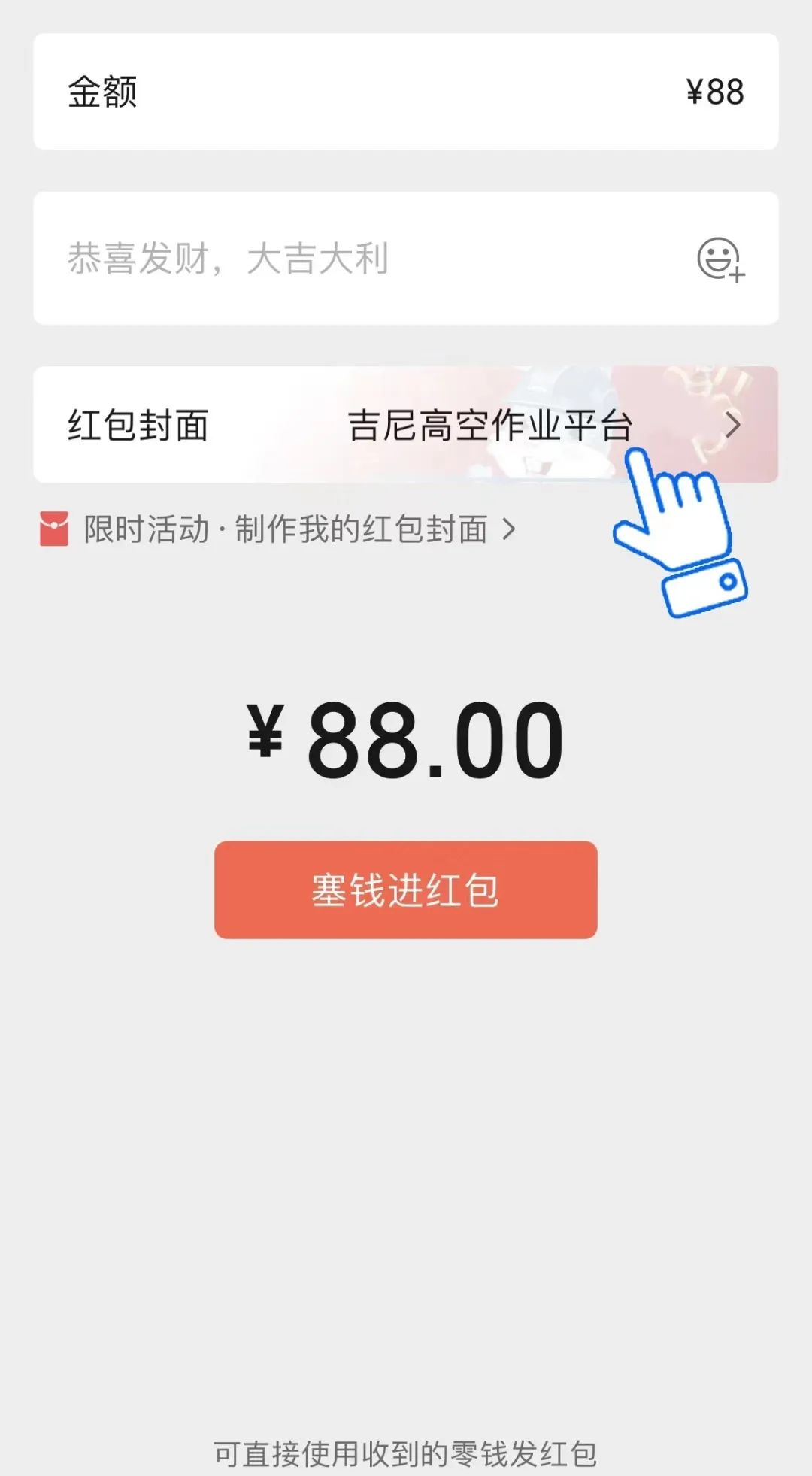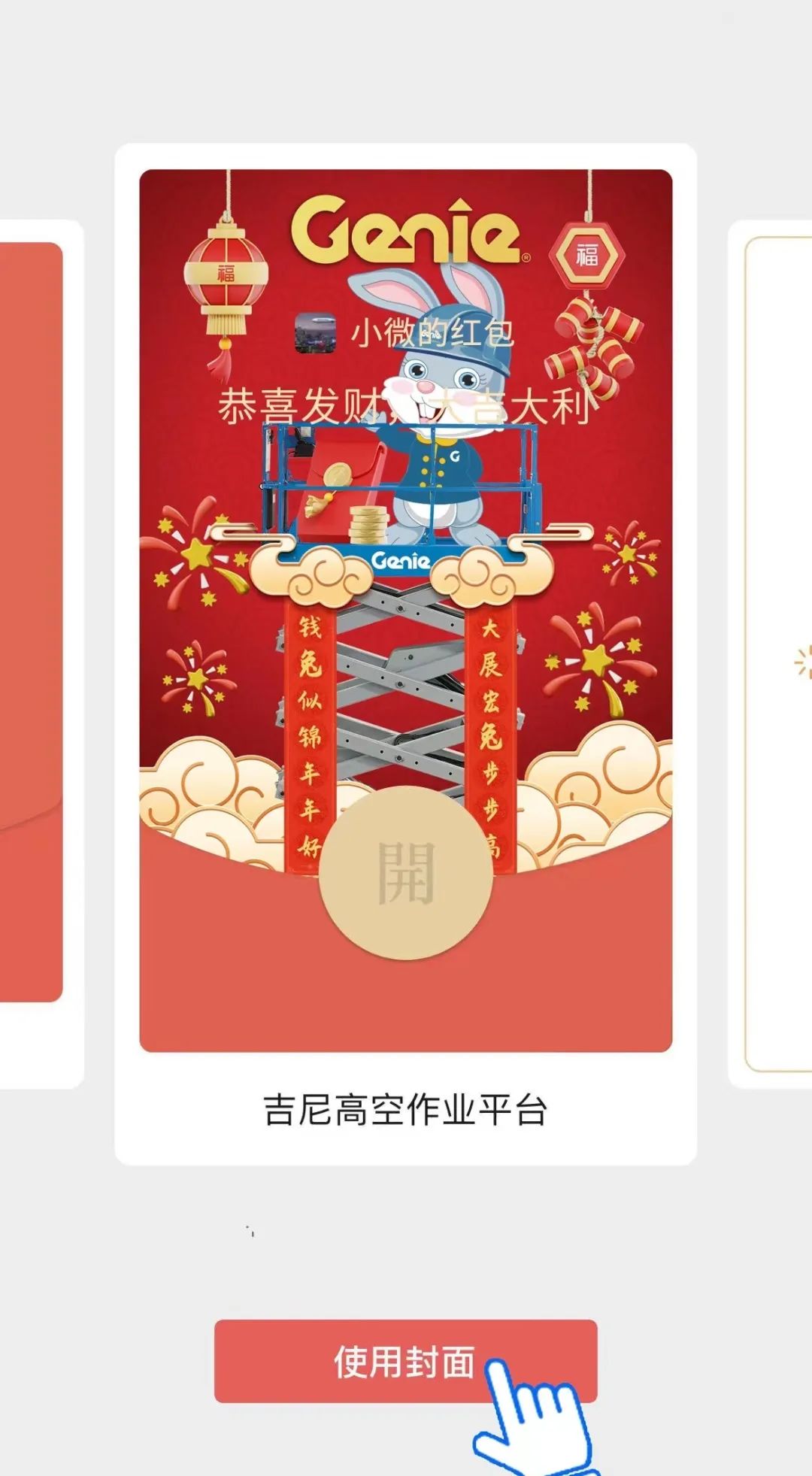 The effect after using red envelopes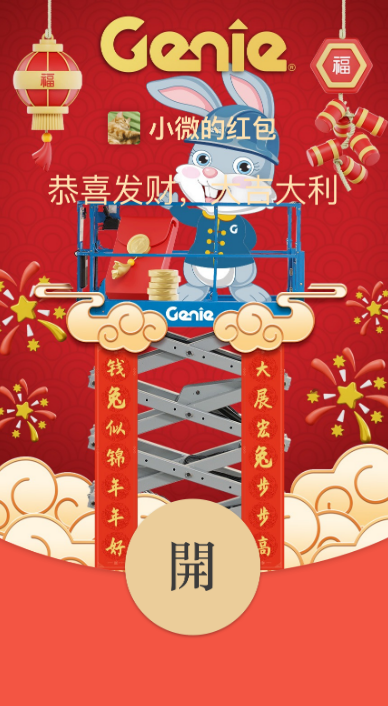 Open the red envelope page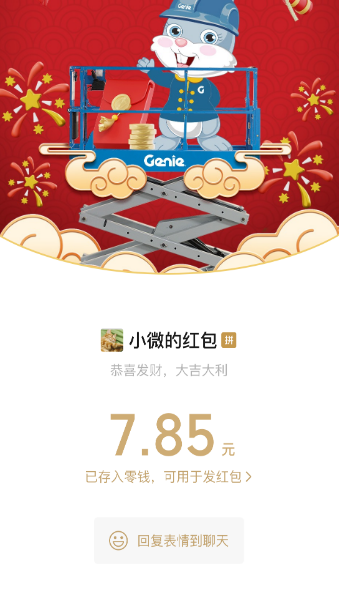 Red envelope details page
Limit one ticket per person
The quantity is limited,First come, first served.
Get this blessing for the Year of the Rabbit with your family and friends!!