January 16, 2023,The 2022 Annual Summary and Commendation Conference of Lingong Heavy Machinery was solemnly held。Yu Mengsheng, Chairman of Lingong Heavy Machinery、General Manager Zhi Kaiyin and other leaders and more than 2000 employees of the company attended the meeting.,Jointly review the production and operation in 2022,Commend advanced collectives and individuals,Further clarify the company's work deployment in 2023。The meeting was chaired by Shi Yanyu, deputy general manager of Lingong Heavy Machinery.。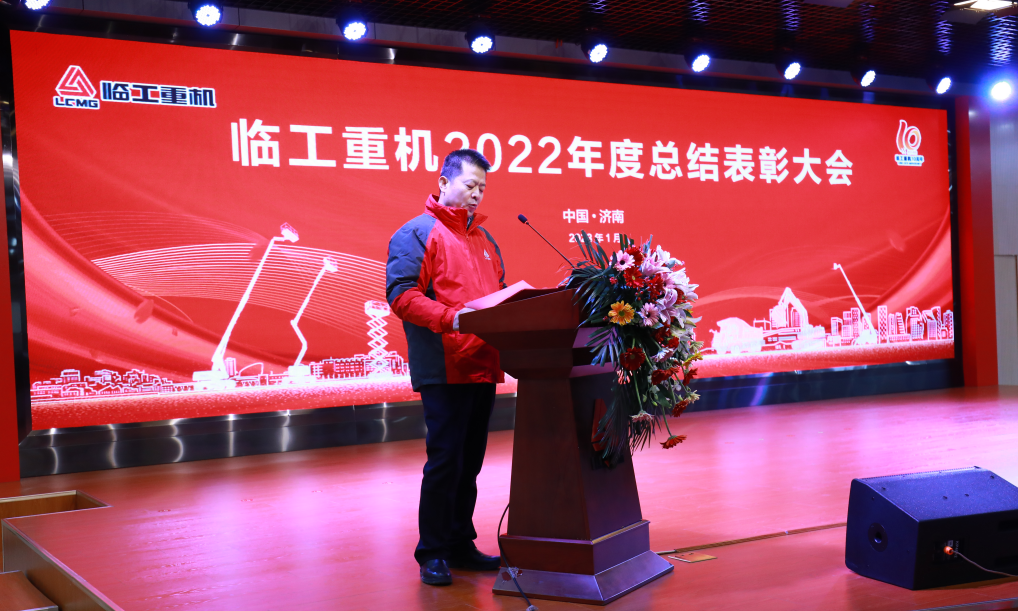 Figure:The scene of the conference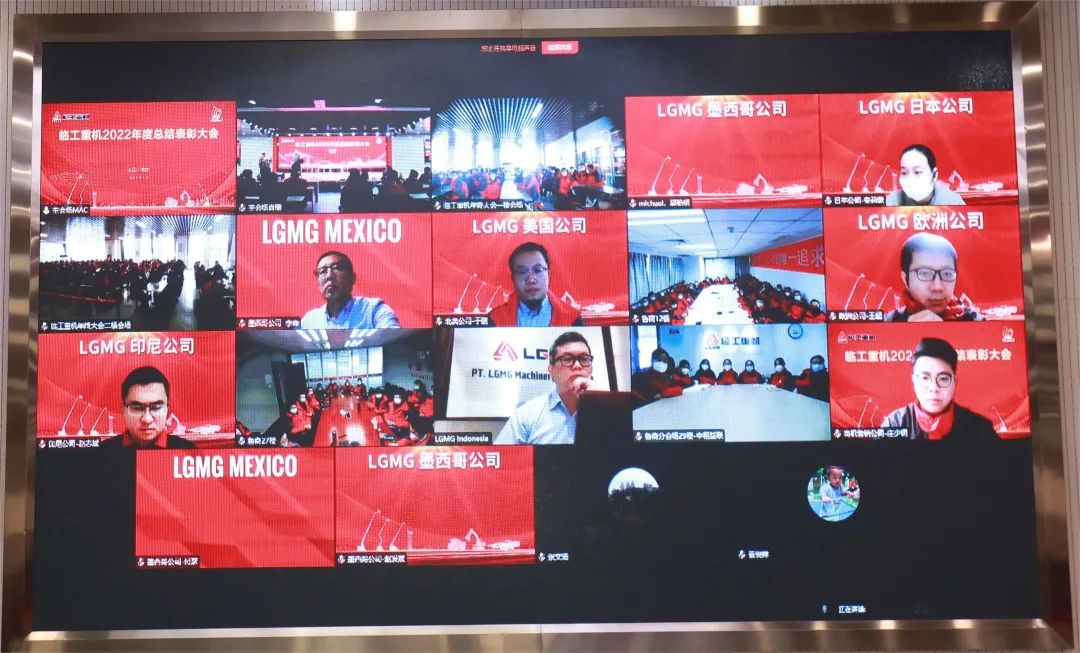 Figure:Each sub-venue
2022,It is the first 10 years since the establishment of Lingong Heavy Machinery.,The company has always insisted"Efficiency is paramount,Leading in technology"Core values,Continuously strengthen management innovation and technological innovation,Accelerating Intelligent Manufacturing,It has made remarkable achievements in the two major sectors of mining machinery and high-altitude machinery.:Mining vehicle products、Aerial work machinery has been leading the industry in sales for many years.,Mining vehicle products were selected as the single champion products of national manufacturing industry,Successfully won the Governor's Cup Industrial Design Gold Award.,Successfully entered the top 10 comprehensive manufacturers of construction machinery in China,Ranked on the Top 50 List of Global Construction Machinery。2022,Lingong Heavy Machinery has achieved a total industrial output value and business income of over 10 billion yuan.。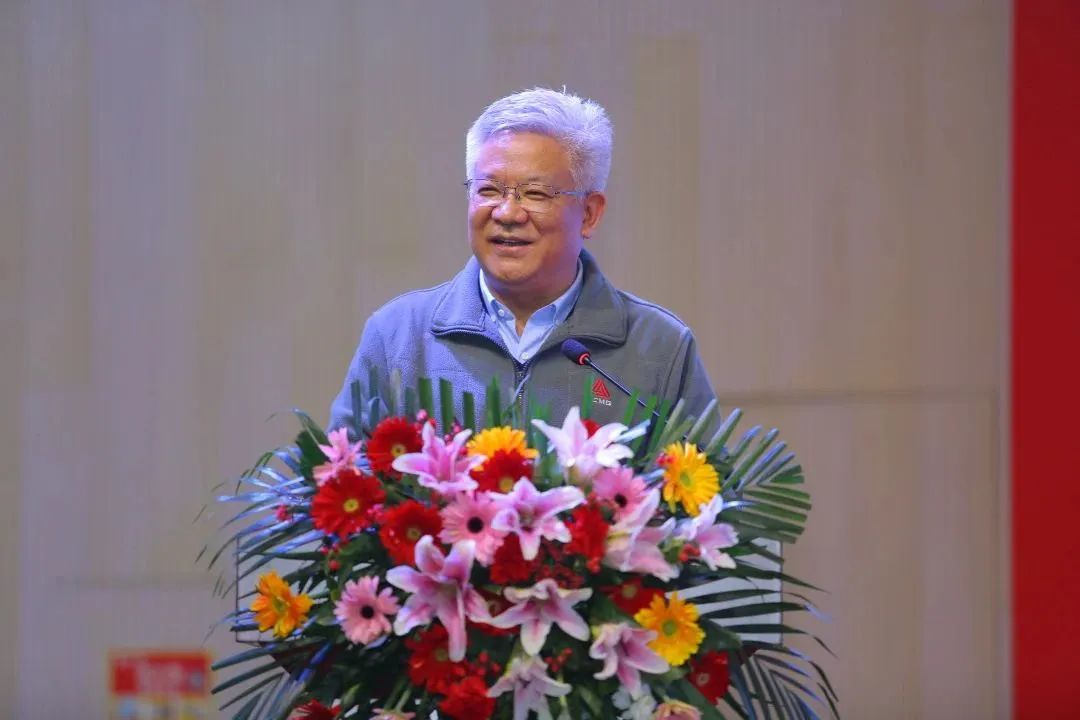 Figure:General Manager Zhi Kaiyin's 2022 Annual Work Report of the Company
At the meeting,General Manager of Lingong Heavy Machinery Co., Ltd. Zhikai Yincong Marketing、Technology research and development、Operation management、Efficiency improvement、Quality Management、Safety production and other dimensions made a comprehensive summary of the work in 2022.,The opportunities and challenges faced by the industry and the company are analyzed in detail.,And made a strategic plan for the main work in 2023.。A New Year,Lingong Heavy Machinery will uphold"Digital intelligence,Green and low carbon"Technology-driven strategy,In talent、Internationalization、Breakthrough of Science and Technology Driven Strategy,Identify the gap,Insufficient benchmarking,Improve the short board,Help the company's sea market product sales continue to rise。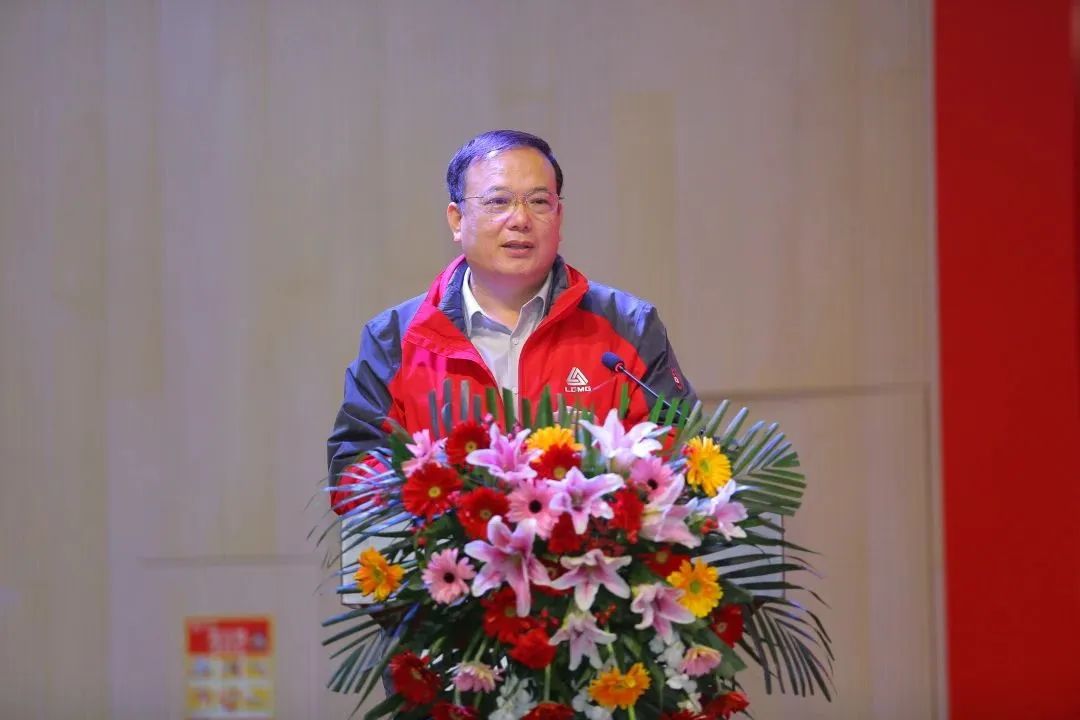 Figure:Deputy General Manager Wang Guochao read out the decision.
Every honor is the power to move forward.。During the meeting,Vice General Manager Wang Guochao read out the commendation decision.,The conference was held on the spot."Scientific and technological innovation"And"Evaluate the excellent tree first"Awards,Centralized commendation was given to advanced collectives and individuals.。
Lingong Heavy Machinery insists on attaching importance to personnel training mechanism,Build a high-end talent gathering place,Promote outstanding employees who have made outstanding achievements in engineering technology and front-line technical posts.,The general manager of Zhi Kaiyin issued a senior certificate for some of the newly appointed representatives.、Deputy senior letter of appointment。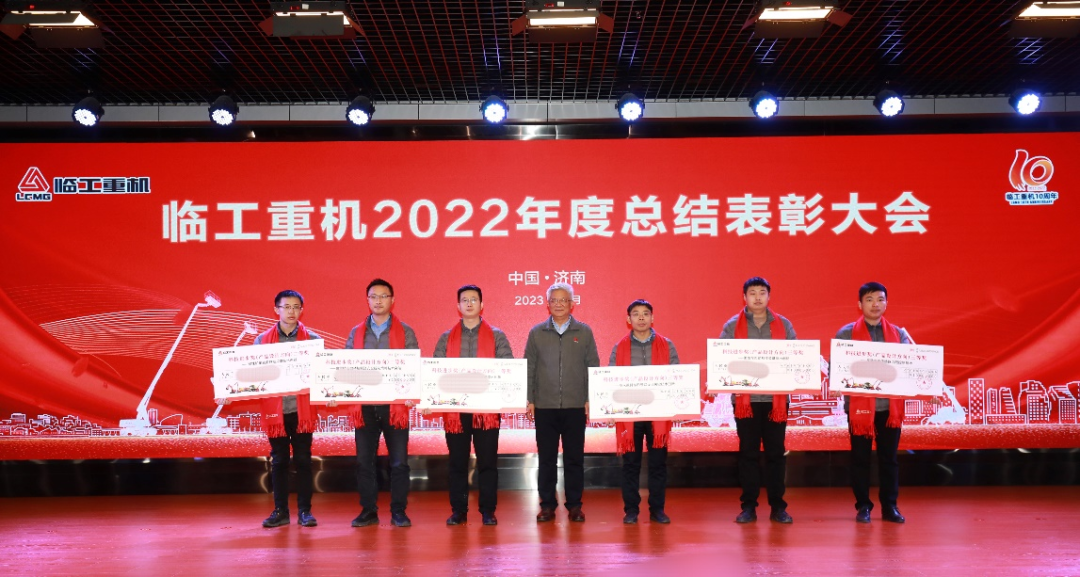 Figure:General Manager Zhi Kaiyin presented awards for award-winning projects of scientific and technological innovation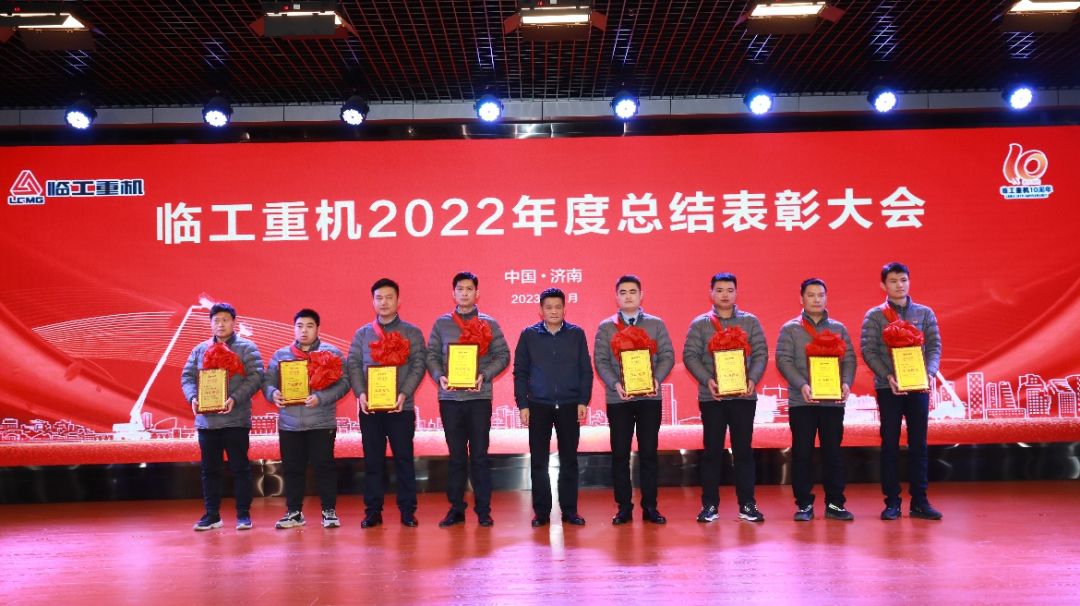 Figure:Chairman Yu Mengsheng presented the award to the model worker.
Finally,Yu Mengsheng, Chairman of the Board of Directors, Cashed the Sales Rewards for the Marketing Companies in 2022。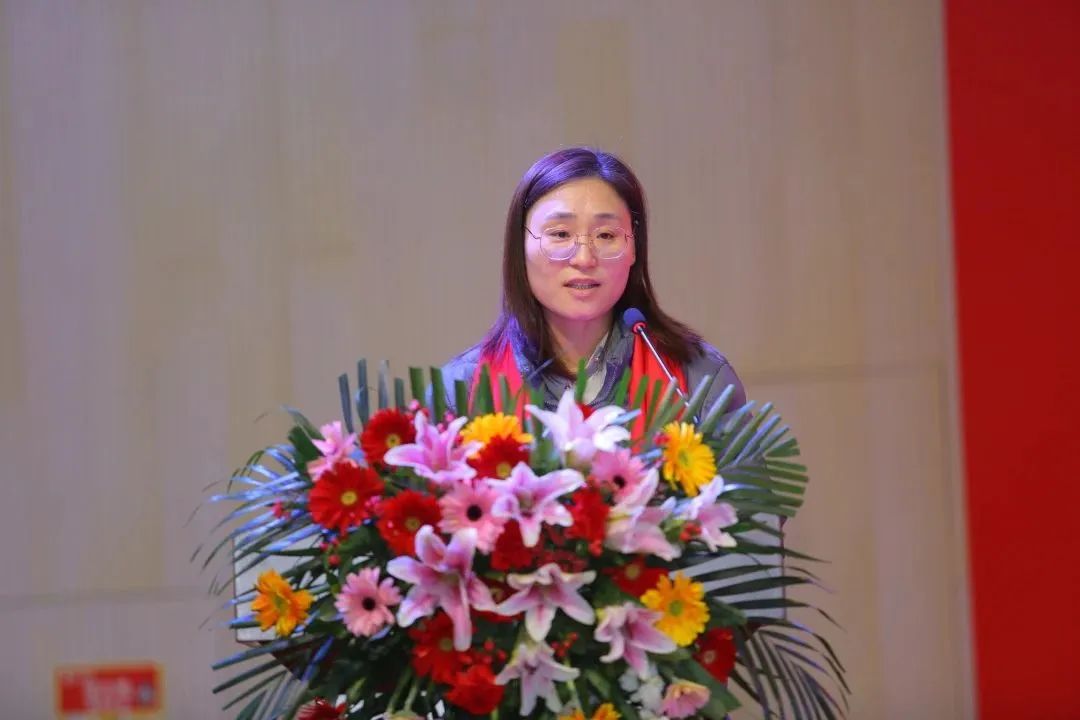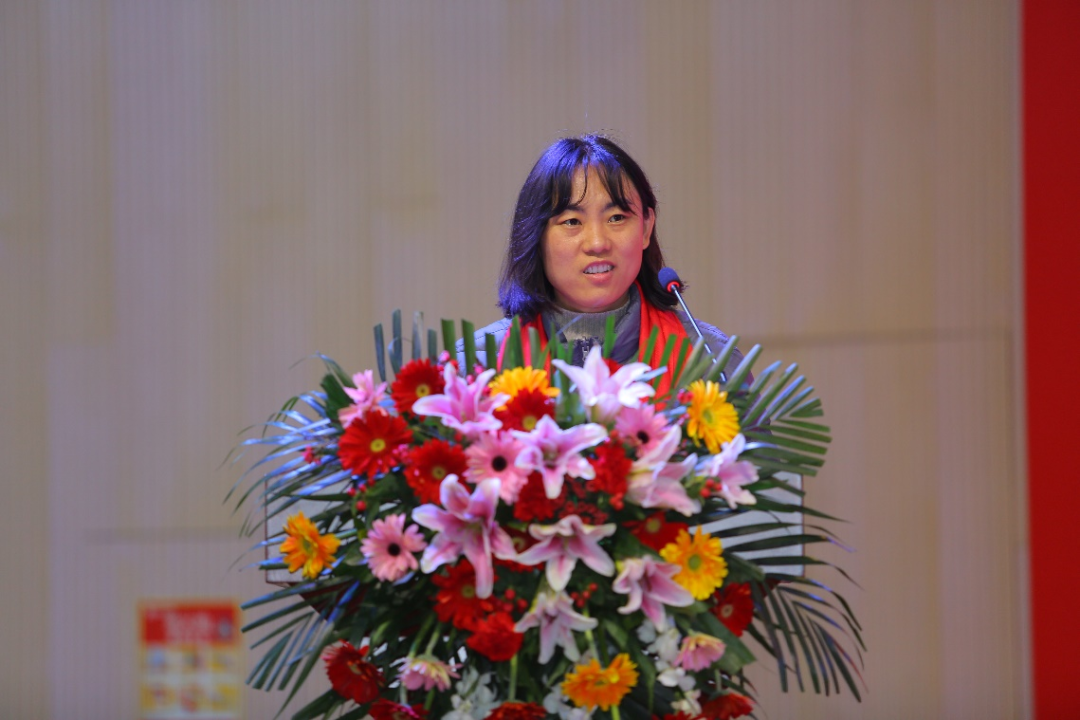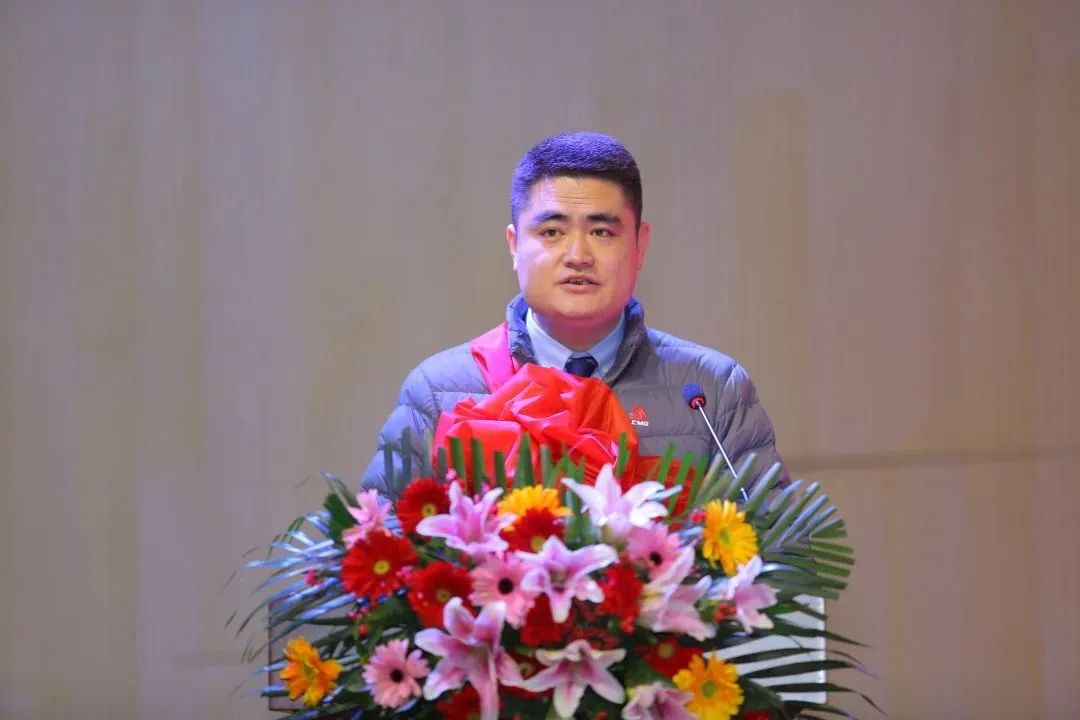 Figure:Speeches by advanced collectives and model workers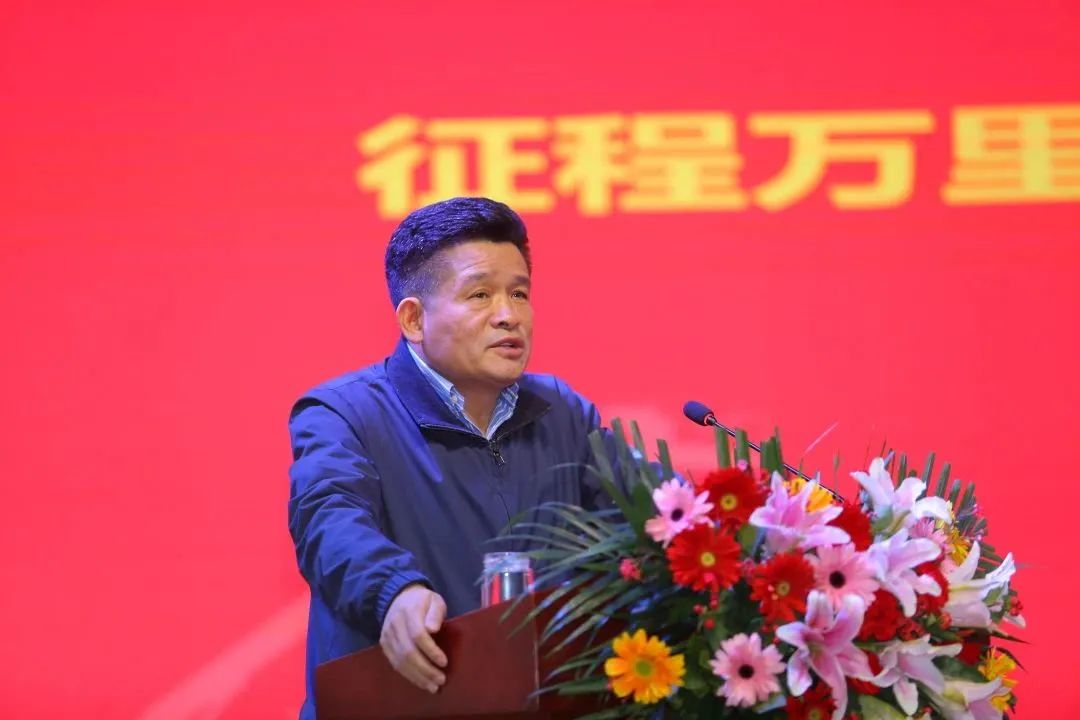 Figure:Chairman Yu Mengsheng delivered a keynote speech.
At the end of the meeting,Chairman Yu Mengsheng published"The journey is thousands of miles,Unite and forge ahead,Anchor the target,Take responsibility and work hard "An important speech on the theme,Detailed interpretation of the global economic situation and industry opportunities and challenges,Points out the gap of Lingong Heavy Machinery in the process of internationalization.,It also reiterated the 1288 strategy and the task objectives for the new year.。The chairman pointed out in his speech.,Face the country"Double loop"Opportunities for development,Lingong Heavy Machinery Should Cultivate Opportunities in Crisis,Open a new chapter in a changing situation,Internationalization should be placed in a more prominent position in the new year.,Enabling Green Transformation and Development with Innovation,Build the core competitiveness with comparative advantages in the industry,Gather the strength of the whole company to complete successfully、Overfulfill the objectives and tasks of 2023!
Build a dream with one heart,Compose a brilliant chapter together。Lingong Heavy Machinery will continue to focus on its main business,Continuous innovation、Forge ahead,Electrification、Digitize、Intelligent、Breakthrough in internationalization,Use"Reliable"Write a new chapter of high-quality development。