This year,It is the foundation of XCMG
Seek innovation and change、A Year of High Quality Development
All the basic people work hard.,Go forward bravely
Written with the original aspiration and mission
A struggling answer sheet
1 Actively respond to the complex economic situation and make steady progress
Innovative management,"Two drills and one machine"Scale、Sales growth is higher than the industry,Roadheader、Coal machinery products become new growth support,The market share of drilling and mining products and rock drilling jumbos has increased to varying degrees over the same period of last year.。Prospective layout of remanufacturing business,Establishment of Remanufacturing Center,Xuzhou、Chongqing、Three Remanufacturing Bases in Guangzhou Make Full Efforts。
2 Speed up the pace of going out,Develop adaptive products for international market development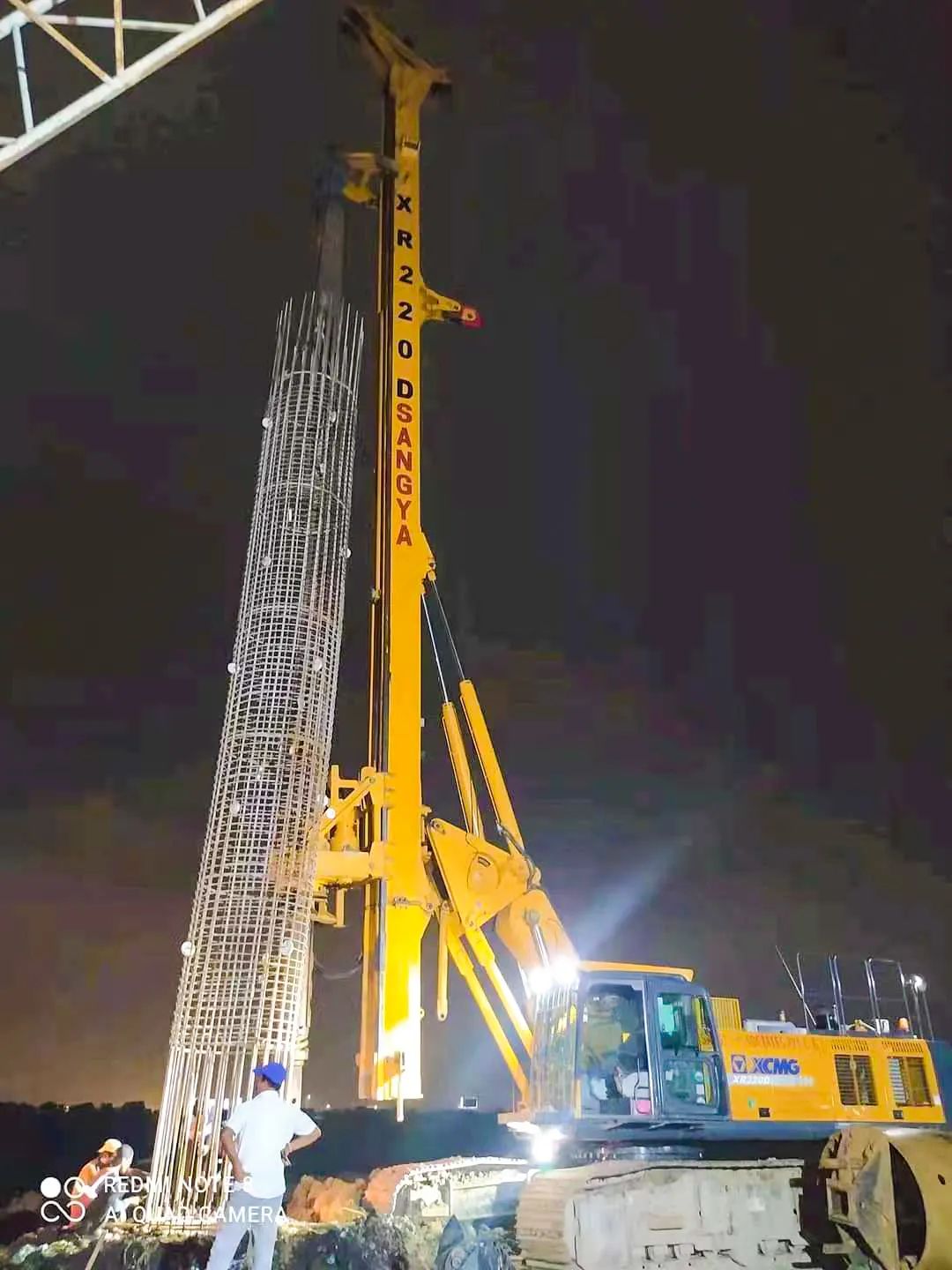 Continuously improve the special product spectrum in overseas hot spots,Pay more attention to the cost performance and multi-formation adaptability of the equipment,With precise positioning.ISeries rotary drilling rig,Continuous Batch Orders Departure Exceeds 200 Million yuan in Southeast Asia。The market demand for overseas mine tunnel products is rising.,New Breakthrough in Roadheader Export,The batch export value of an overseas potash mine project is 100 million yuan.。
3 Built"High-end、Intelligent、Greening、Service-oriented、Internationalization"New base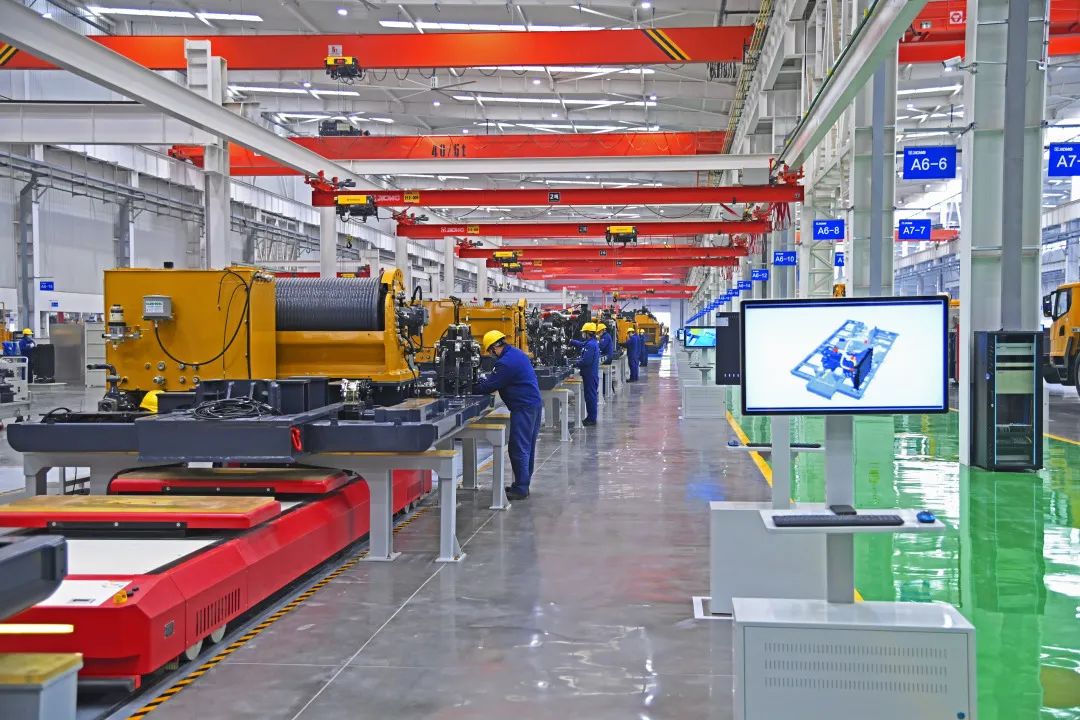 The investment is 5 billion yuan、Covering an area of 1663 mu, there are many factories in the new base of intelligent manufacturing of Xugong Foundation Construction Machinery.,Preliminary completion of modern super factory。In June, the shipping workshop and finished product warehouse were put into use first.,In November, the relocation of piling products was carried out successively.。
4 City leaders are concerned,Walk into XCMG Foundation for several times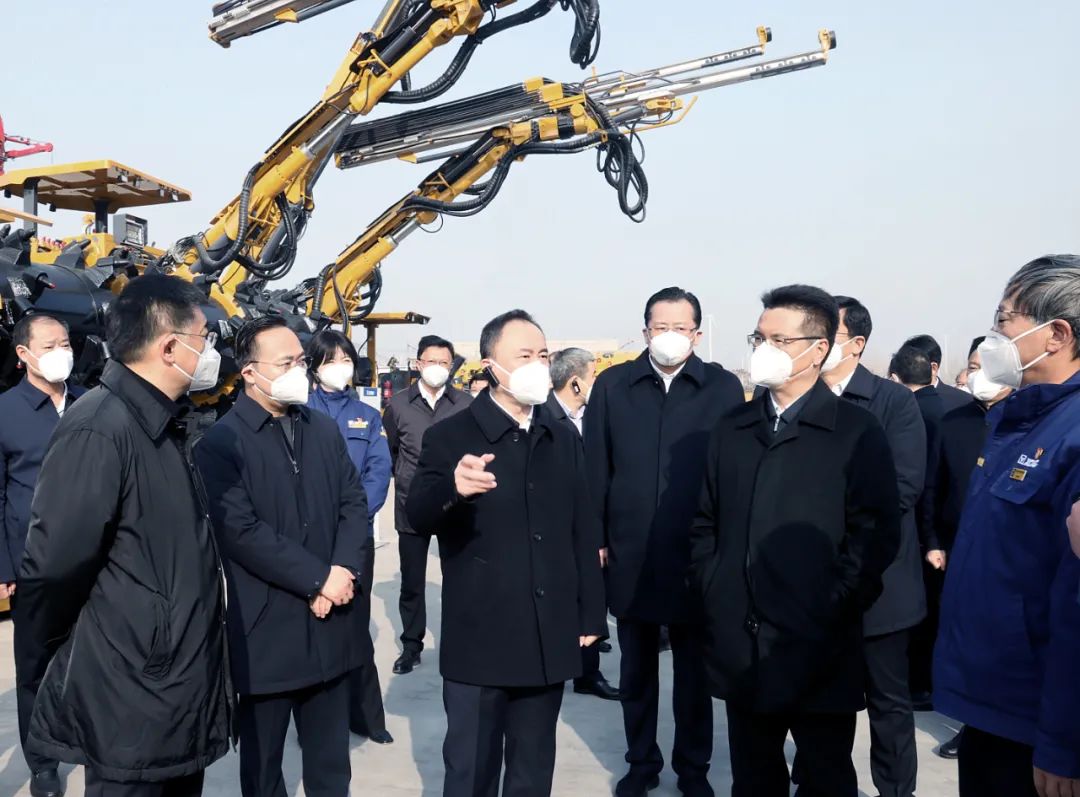 Song Lewei, Secretary of the Municipal Party Committee, led two field visits to the construction site of Xugong Foundation Construction Machinery Intelligent Manufacturing Base in Jiawang.、Watch and observe,Detailed understanding of the progress of project construction and enterprise operation。And led the team to carry out summer well-being."Four for free"When visiting condolence activities,It goes deep into the production line of Xugong's old factory area in Jinshanqiao.,He cordially visited and consoled the workers who stick to their posts in the hot weather.。
5 Innovation-driven development,Scientific and technological achievements are fruitful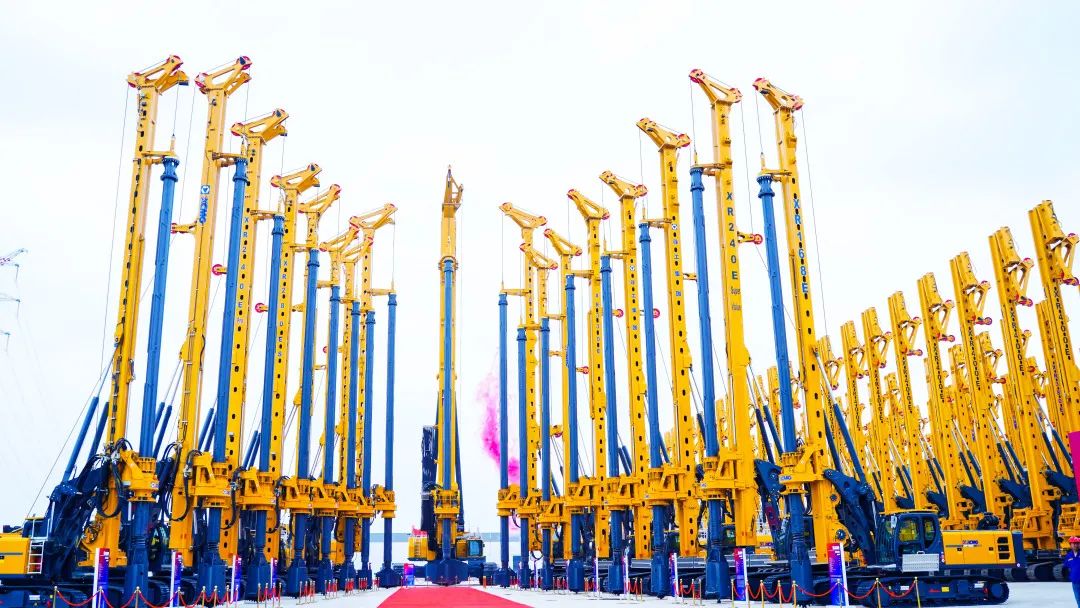 The world's largest rotary drilling rigXR1600EPublish and deliver;XCMG's first oil-power dual-purpose vehicle-mounted deep well drilling rigXSC30/1300 Delivered to customers;"Key Technology Research and Industrialization Project of Series High Performance Rock Drill"Selected provincial key core technologies(Equipment)The key project has received 30 million yuan of government funding.;XCMG Directional Drilling Project won the second prize of China Machinery Industry Science and Technology Award in 2022……A number of new products and scientific and technological achievements highlight the technological strength of enterprises.。
6 The products of the business division are super engineering ramming base platforms.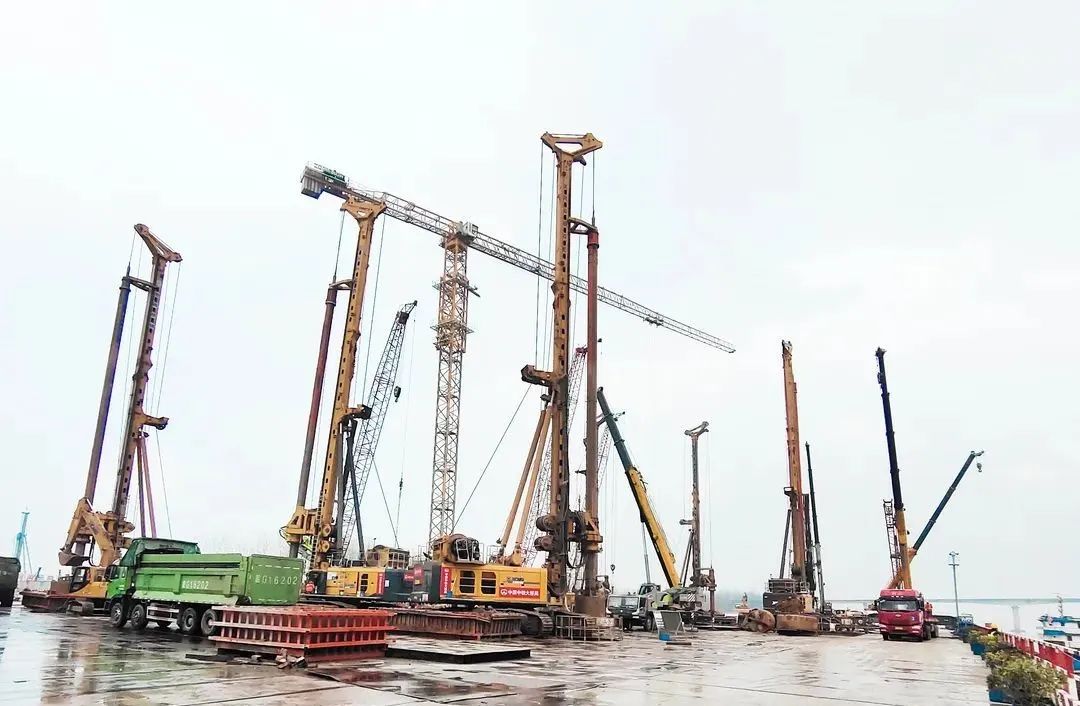 XCMG Large Tonnage Rotary Drilling Group Machine Fights the World's First Double-deck Cable-stayed Suspension Cooperative System Bridge--G3 Tongling Yangtze River Rail-cum-Road Bridge;XCMG Horizontal Directional Drilling Rig Crossing the Hutuo River of China-Russia Eastern Natural Gas Pipeline at a Depth of 37m、Length 1757m,Create 1219 in ChinammNew Record of big bore Pipeline Crossing Length by Directional Drilling;XugongXCMSuccessful Application of 80 Double Wheel Mixer in Super Deep Mixing Wall of Pudong Airport,The process and industry standards have been popularized throughout the country.;XDN2000-SPipe Jacking Machine in Water Diversion Project from Yangtze River to Huaihe River 2.4m Dia. 1187.5 meters ultra-long distance successfully connected,First time in China……Super Engineering Calls for Super Equipment,Super Equipment Helps Super Engineering。
7 Firmly Promote the Training of All Kinds of Talents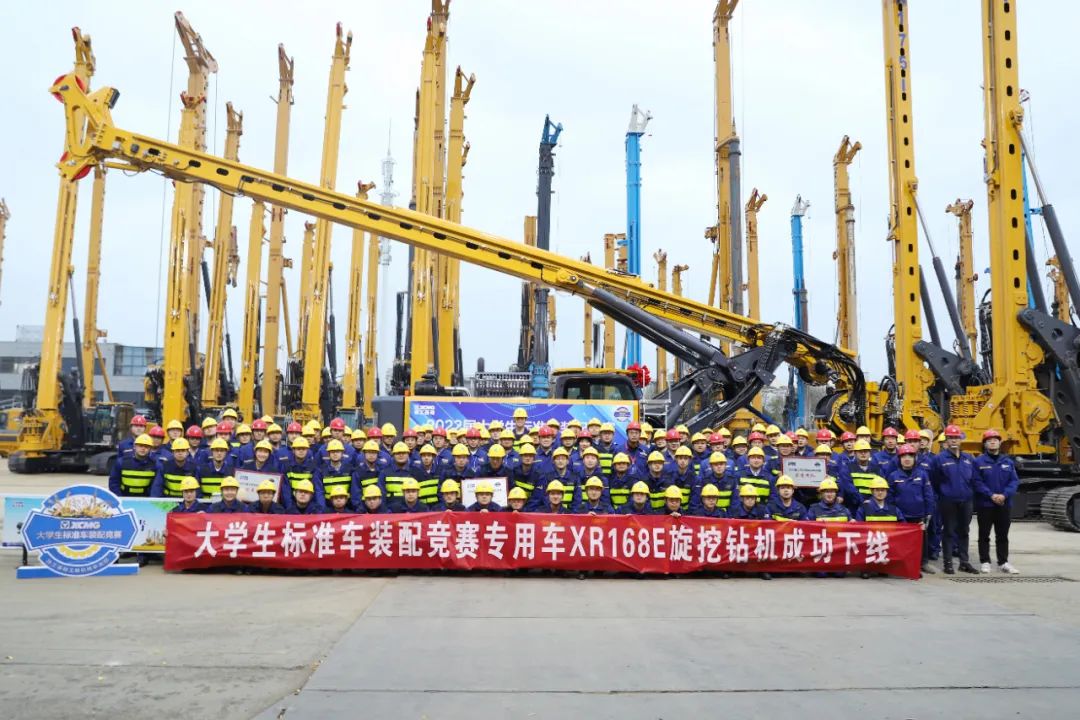 Carry out comparative business、Compare skills、Than the style、More than contributing to the training of all staff posts,Employee coverage 100%。XCMG Foundation《Large-scale equipment manufacturing enterprises based on intelligent transformation and digital transformation、Human Resource Management for Scale Expansion》Won the first prize of the 29th Jiangsu Province Enterprise Management Modernization Innovation Achievement。Sun Yu, technical specialist, was appraised as a model worker and ten outstanding young people in Xuzhou.、Chen Zeng, a skilled talent, was awarded the chief technician of Xuzhou enterprises respectively.、May 1st Labor Medal of Jiangsu Province;Yang Changjian Skills Master Studio was awarded Jiangsu Skills Master Studio。
8 Honor and honor,Demonstrate the hard core strength of the enterprise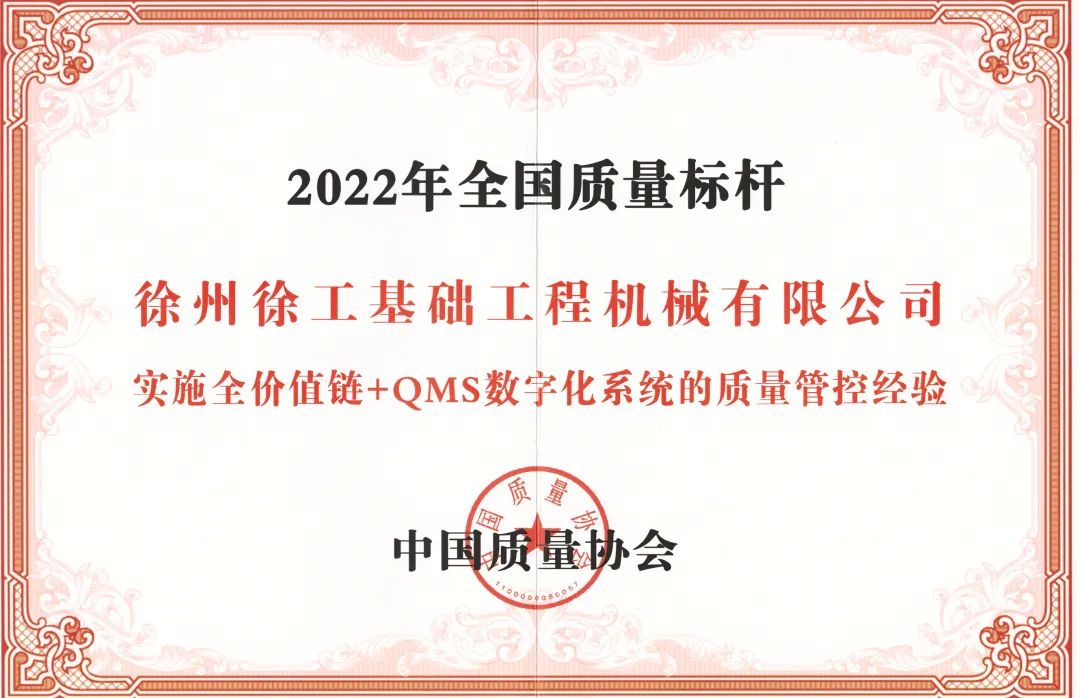 Won successively"2022 National Quality Benchmarking""National intellectual property rights demonstration enterprise""Excellent Enterprise of China Coal Machinery Industry"And other national honors。The single champion demonstration enterprise of manufacturing industry was re-evaluated again.。It was selected by Jiangsu Science and Technology Department《List of Enterprises to be Stored in the New Round of Innovative Leading Enterprise Cultivation Action》。XugongXRSeries of rotary drilling rigs"Jiangsu Boutique"Honorary title。Roadheader、Rotary Drilling Rig and Employees Abroad Log on CCTV High-end Media。
9 Party building and ideological and political work are deeply integrated into enterprise management.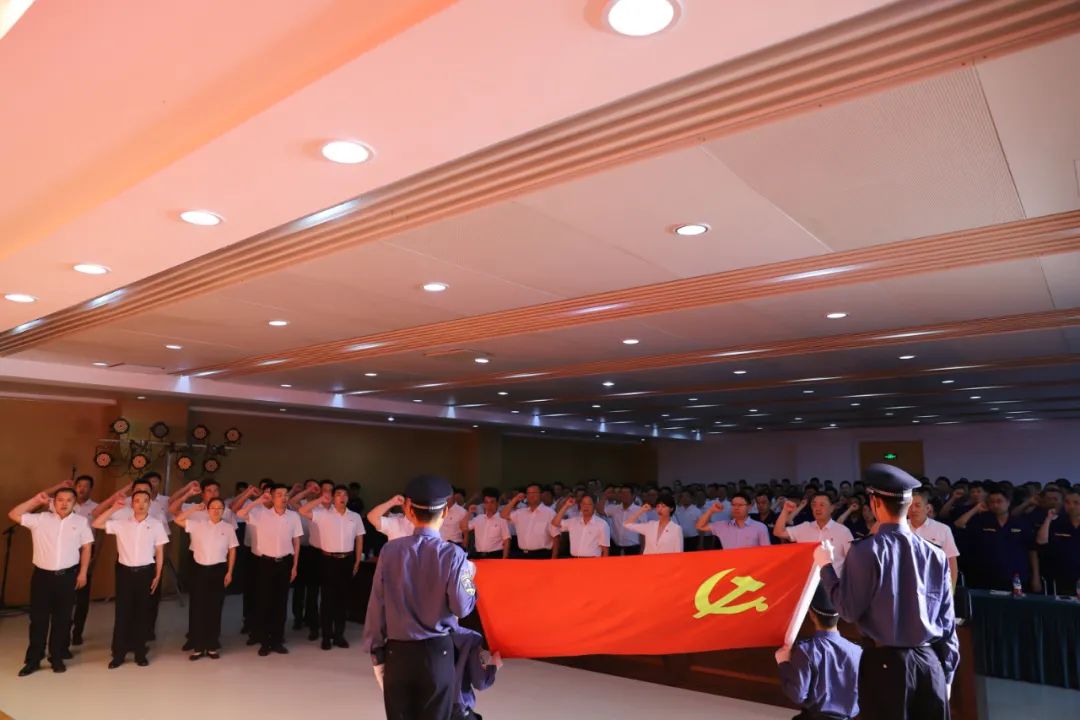 XCMG Foundation Passes Sound Work Standard、Build a Compound Political Work Team and Consolidate the Foundation of Party Building,Improve organizational strength。Through the pipe jacking machine construction team、Demonstration and guidance of vanguard teams of Party members such as core drilling rig support team,Enhance combat effectiveness。Through"Improve the efficiency of talents""Go North to Promote Escort""Supervision, prevention and control of operational risks"And other innovative projects to promote the integration of Party building and management,Enhance innovation。
10 The essential health project is fruitful.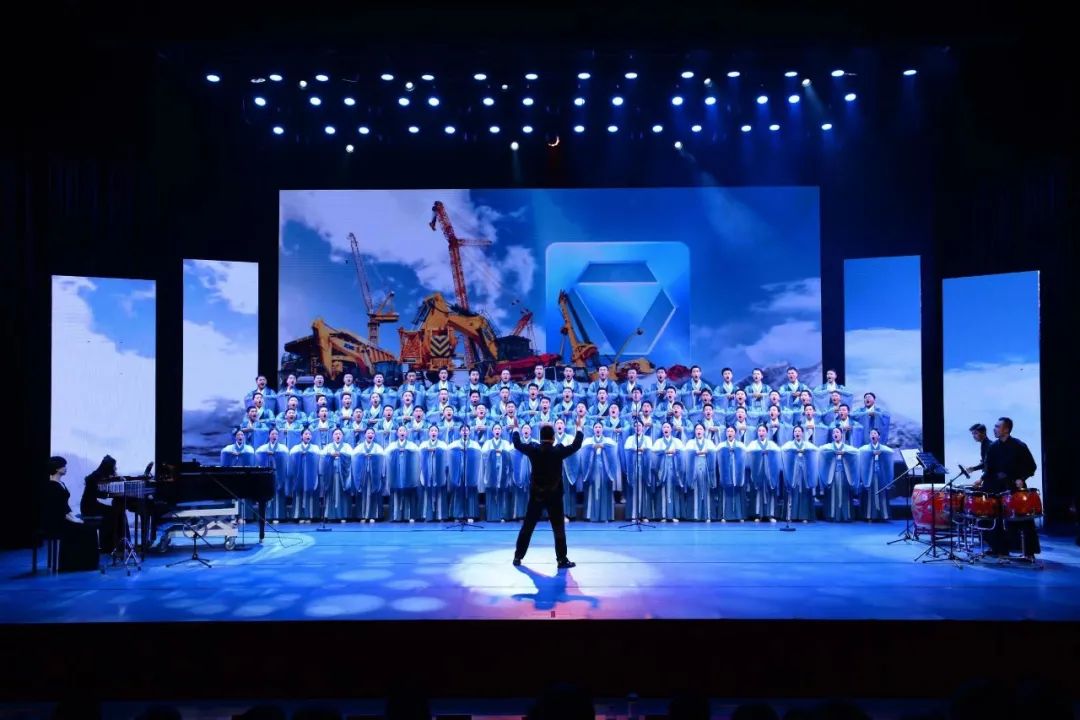 XCMG Foundation Development"Improvement of employees' behavior quality"Special action,Through"Talk about civilization and build up image,Hygiene Tree Habits,Talk about order and tree rules.,Talk about thrift and cultivate virtue"Strengthen quality within the activity、Shaping the image。Organize all kinds of talents"Big shot"、Workers' families、Allied Forces Participated in Eight Projects of the 10th XCMG Workers' Art Festival,Among them, the chorus《View the sea》Won the honor of Top Ten Choirs;In the youth of Xugong"Feather"Your Business Department Won the First Place in the 6th Badminton Competition,Corporate entertainment strength to a new level。
In the New Year,All basic people
Striding a new journey,At the new base、A new battlefield
Achieve a new 10 billion,Reshape the new foundation
Run towards a better life